We are going down under! For the first time we both traveled south of the equator. How exciting!
I was the first to go, JJ was supposed to join up later... but more about that in a bit. At my work place we were working together with a group of the New South Wales government on a Certification Program for Researcher that handle biospecimens. As the leading developer on the project I was invited to talk about it at the launch event.
Lets just say it go as planned for JJ. The first days I was traveling by myself, then she was supposed to join me from China, where she was stying with her parents. Sadly she didn't receive her visa in time, so she was not allowed to come and had to stay with her parents. For this reason I was exploring the city by myself the first week (where I also experienced the worst storm in 40 years firsthand).
Downtown
JJ arrives
So here is the backstory: We both thought this was not working out for her. JJ couldn't take the flight to Sydney because of the missing visa and her flight back was already booked. The visa did arrive by the time her flight back was, but it seemed all a bit too late. Then on the airport came the big relevation: she wasn't allowed to take her flight back to Vancouver, because she missed the flight to Sydney and back, which was part of her itinary. She was also informed that if she wants to book a single flight back now it would cost $2000. That got her thinking: Pay that much money for a single flight or use the same money to extend the trip more. You can guess the answer ... :)
VIVID Sydney
One special event that we were lucky enought to experience was the VIVID Sydney festival. It's a 23-day festival of light, music and ideas with public exhibitions of outdoor lighting sculptures and installations all over the city.
Manly
One day we felt even more adventurous than usual and took a trip to Manly that included a hike along the beach and a ghost tour.
Blue Mountains
One excursion we did, and that is highly recommended for a visit to Sydney, was to the Blue Mountains. We took the train 2 hours inland an arrived in a smaller town where we set out for a hike.
Food
Here are pictures of some of the desserts we had during our stay: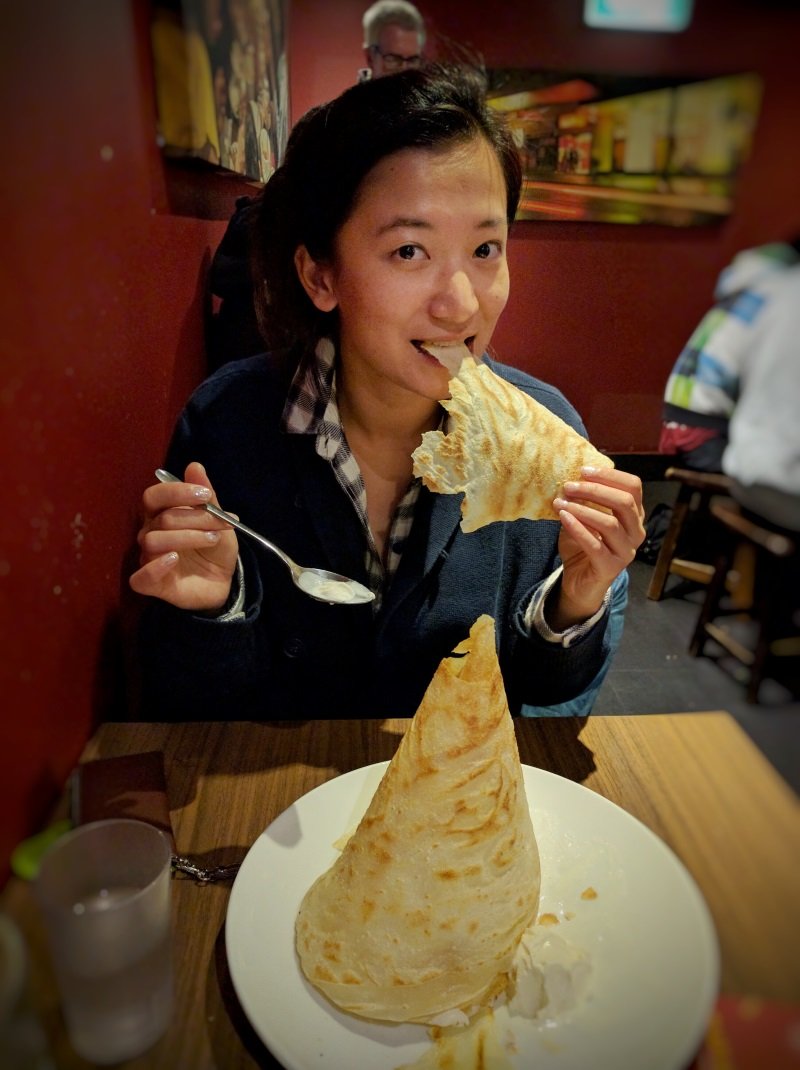 Till next time :)
---